Welcome
---
What a privilege to see God's given vision becoming a reality. As you view the content of this site, understand the children are not fictional characters with a made-up story, they are precious children seeking hope. Rosemary's Home of Hope will always be a place where children are sheltered, fed, loved, and most of all embraced with the warm compassion of Jesus Christ.

This site was born of faith at the answer to a call to rescue "trash kids". Trash kids, referring to children living on the streets in the rural area of the Philippines, specifically Northern Leyte. It is our desire and mission to rescue these "trash kids" and turn them into a treasure.

We welcome your prayers, support, and most of all your encouragement as we march toward our goal of giving hope to the cast-aways, thrown aways and abondan children living on the streets.
---
Super Typhoon Haiyan-- Update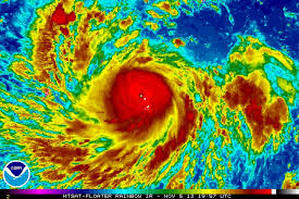 As of 1 am, 11/11/2013, we received the news we had prayed for during the last 4 days-- our children and staff are safe and survived the storm.

The home suffered major damage from the storm. We will have to replace 3 of the 4 roofs and the church was destroyed. We will begin to raise money to rebuild.

**After we met the basic needs of food and water, we began fund raising for the rebuilding of the home. GOD is ENOUGH! In the past two months God has richly blessed the rebuilding of Rosemary's. As of today, we were just a couple thousand dollars away from our goal of $40,000! To God be the Glory! Please pray for our home as we rebuild, expand, reach-out and most of all shine Jesus to everyone on the mountain.
---