Welcome
---
What a privilege to see God's given vision becoming a reality. As you view the content of this site, understand the children are not fictional characters with a made-up story, they are precious children seeking hope. Rosemary's Home of Hope will always be a place where children are sheltered, fed, loved, and most of all embraced with the warm compassion of Jesus Christ.

This site was born of faith at the answer to a call to rescue "trash kids". Trash kids, referring to children living on the streets in the rural area of the Philippines, specifically Northern Leyte. It is our desire and mission to rescue these "trash kids" and turn them into a treasure.

We welcome your prayers, support, and most of all your encouragement as we march toward our goal of giving hope to the cast-aways, thrown-aways and abandon children living on the streets.
Pictures above are the before/after pictures of the church and home after being rebuilt since Typhoon Haiyan.
**Rosemary's Run-- April 25th, 8am, in Booneville, MS. Sign up today at racesonline.com or stop by Performance Therapy in Booneville. The cost is $20 per runner and all proceeds go to the home! Come join us for this fun 5k run/walk!
---
Super Typhoon Haiyan-- Update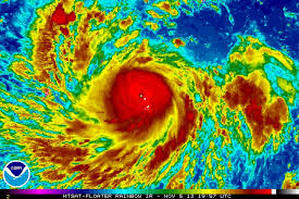 Even though the super storm brought much damage to our home, it didn't damage our faith or our family! The one thing that was proved in the aftermath of the super storm--it was not as big as OUR GOD is!



**We have repaired the home for the past 8 months. This included replacing the roofs on 3 of our 4 buildings, repaired the girls ceiling, repaired the kitchen, and completely rebuilt East Marietta Baptist Church of the Philippines.


We have completed about 100% of the rebuilding!! We also had our power re-established April 13th after nearly 5 months!

Just 6 months ago we suffered $40,000 worth of damage, to date, we have used God's resources wisely and have completed our task of rebuilding. To GOD be the GLORY!
---